Spanish Property Market
The Spanish Property Market
Historically when it comes to investing in property in Europe, it is a fact that Spain has been on the top of the list for over thirty years. A large number of foreign nationals have spent a fortune on property in Spain during this time period.
Moving forward the Spanish real estate market to be honest has not been as hot as it was some five or six years ago. Nevertheless, the returns that investors have realized through property investments here still remain high. In addition, the market in general itself has remained fairly stable overall although we have seen a sharp rise in sales in 2012.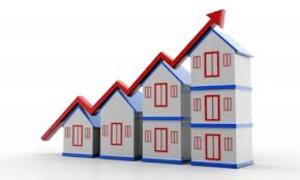 Current population: 43.4m
Currency: Euro
Capital: Madrid
Country dialling code: 0034
Investment Property here in Spain
As said previously, a significant number of purchasers from many countries around the world have invested rather heavily in property in this area. Since the restoration of the Spanish monarchy, the gates opened to heavy foreign investment in property investment by overseas buyers.
During the time of the reign of General Franco in Spain, foreign investment in real estate was very restricted. The regime of Franco enacted fairly stringent laws that basically limited foreign investment.
Residential Property in Costa Almeria
Over the course of the past 10 years, many foreign nationals have spent large amounts of money on purchasing property here in Andalucia and in Spain as a whole. Primarily these foreigners are buying the properties for use as second homes, which they use for holidays in Spain.
In many locations throughout Spain but especially in Costa Almeria, the single family residential market is what many people would refer to as a "buyer's market." In other words, people interested in buying a permanent home here, including foreign nationals, have a significant number of property choices available to them (in cities and in rural locations alike)
While the property market in major cities in Spain have found brisk sales for many years, certainly the rural areas in the country have also been experiencing an upturn in property sales in recent times also. Many people are finding the ownership of homes in a more rural environment to be pleasing, appealing and also cost effective. In General terms these people are buying in smaller select communities in order to escape the hustle and bustle of the Spanish urban scene.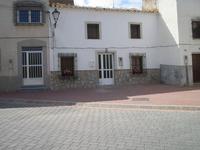 Residential Real Estate in Costa Almeria - Apartments
In the larger cities, such as the Spanish capital of Madrid and our local coastal resort towns like Mojacar Playa, Garrucha and Vera Playa in Costa Almeria, the general apartment market has been booming for the past fifteen to twenty years. A huge number of people have turned to purchasing apartments when it comes to the buying of property in Spain due to being excellent value for money.
Overseas purchasers have expanded into this vibrant apartment ownership market with a vengeance over the past ten years. It is said that as much as twenty percent of all apartment purchases in Spain during this time period have involved foreign nationals.
Firstly they tend to be making these purchases of apartments here for three primary reasons. Some are purchasing apartments for retirement. Many people have been flocking here from different European countries and other parts of the world as well for retirement, because of its milder climate.
Secondly, with the creation of the European Union, and with Spain being one of the leading economic regions in the EU, more and more people are finding it imperative for them to be in Spain for a part of each year. As a result, these people are buying apartments to serve as second residences in Spain.
And finally, investors and people in general are snatching up apartments in Costa Almeria and in Spain, in record numbers to provide them with a second home to be utilized for vacation purposes. Apartment ownership is now proving to be a convenient, practical and economic means through which they can own a second residence that can be used for a holiday retreat well into the future.
Holiday Property in Spain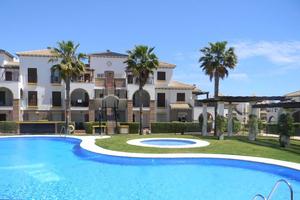 In many instances, people are buying real estate in Costa Almeria and in Spain that they can utilize for their own holiday use during part of the year and which they can then rent to other people seeking a vacation at other times during the course of a given year. Thus, these people are buying property in Costa Almeria for a dual purpose: holiday travel and income generation.
The tax and related laws in this area make this kind of dual property ownership a profitable enterprise for most overseas buyers. It is expected that more and more foreign nationals will invest in holiday homes for this dual purpose well into the coming decade. They suggest that the growth of the European Union will spur on this type of real estate investment.